Marketing for Small Businesses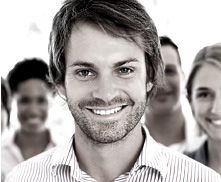 There are over 20 million small businesses in America. According to Boomberg, 8 out of 10 will fail. 3 out of the first 5 reasons why businesses fail are related to communication. Are you clearly presenting your products or services to the right audience?
Adding professional marketing to your business gives you an advantage over your competition. We are local to the Denton, Texas area and if you're not using our services, the odds are, your competition is.
We are your leg up on the competition. Contact us today for more information.
Testimonials
"Allen was extremely effective in search engine optimization, so much so that SEO became our most effective means of generating traffic to our web site."

Peter Graffman,
Ocean Canyon Properties

"Allen was instrumental in acheiving #1 or #2 free search results for our targeted key terms. He also championed the development of our catalog with great marketing insight and an eye for the important detail. Allen is a great asset, team player, and delivers results."

Grant Delbeq,
Baseball Warehouse

"Allen Harris is a consummate online marketing professional. As an experienced veteran of online marketing, he understands the landscape better than most and is a tremendous asset to any business. He comes with my highest regard and recommendation."

Jim McDonald,
ReachLocal

"My company hired Allen to perform web development, martketing and SEO for our retail website. We were very satisfied with his work and he was able to finish the project on-time and within budget. I recommend his work to anyone interested in hiring a professional with his skill-set."

Chris Clary,
Focal Point Corporation